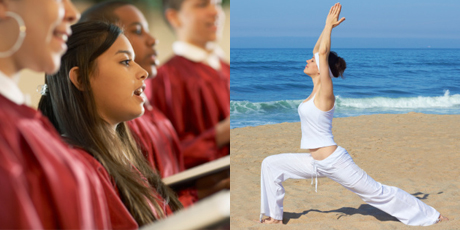 Choir members do more than sing in harmony – they synchronise their heartbeats, a study has shown.
Their pulses rise and fall in unison, depending on the nature of the work they are performing.
Scientists in Sweden brought together 15 teenage choristers from a high school in Gothenburg and asked them to perform three different choral exercises – monotone humming, singing a Swedish hymn and chanting a slow mantra.
As the 18-year-olds performed, their heart rhythms were recorded.
The results showed that the music's melody and structure had a direct effect on their hearts.